Smoking weed can be a casual and social activity for many, but for some, it can quickly turn into a compulsive habit. Julian's story serves as a cautionary tale, highlighting the potential dangers of addiction to cannabis. What started as a way to pass the time and alleviate boredom eventually consumed his life, causing him to isolate himself from friends and miss out on important social interactions. Contrary to popular belief, addiction to cannabis is a real and prevalent issue, with nearly 6 percent of American teens and adults experiencing cannabis use disorder. In this article, we explore the signs of addiction, risk factors, and potential treatment options for those struggling with cannabis addiction.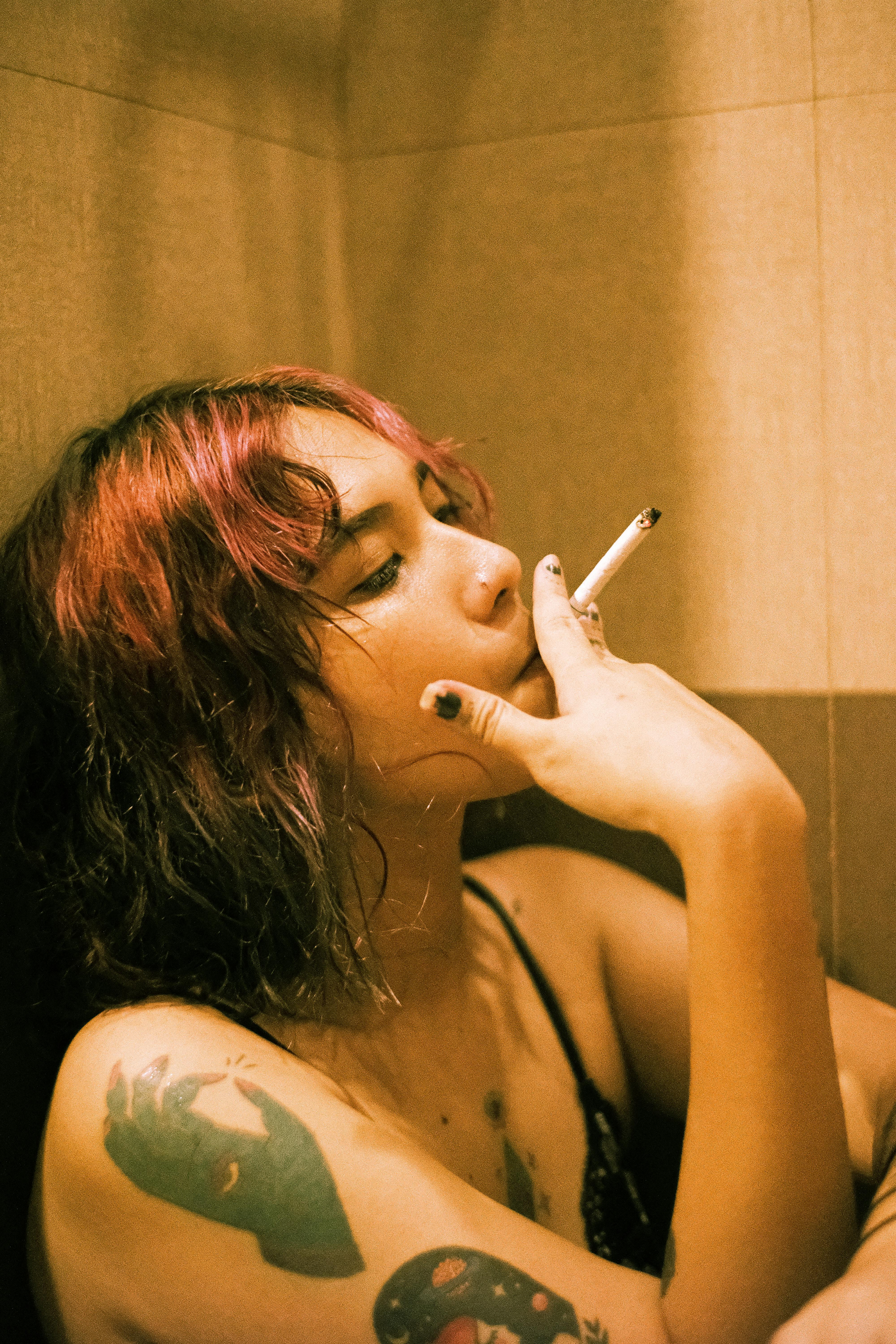 Signs of Addiction
Addiction, whether it be to drugs or alcohol, is a serious issue that can have significant negative impacts on a person's life. When it comes to cannabis, people often have a misconception that it is not addictive. However, just like with other substances, cannabis can lead to addiction. It is important to be aware of the signs of addiction so that you can take action and seek help if needed.
Loss of Control
One of the key signs of addiction is a loss of control. This can manifest in several ways when it comes to cannabis use. You may find yourself taking more of the drug or using it more frequently than you originally intended. This loss of control can lead to a disregard for limits and boundaries that you may have set for yourself.
Another sign of loss of control is spending a significant amount of time obtaining or using cannabis. This can become a priority in your life, leading to neglect of other responsibilities or activities. If you find that you are constantly thinking about getting high or seeking out cannabis, it may be a sign of addiction.
Additionally, experiencing uncontrollable urges or cravings to use cannabis is another indicator of addiction. These cravings can be overwhelming and difficult to resist. Despite your best efforts to cut back or quit, you may find that you are unable to do so.
Interpersonal Consequences
Addiction can have profound effects on your relationships with others. With cannabis use, it is not uncommon for individuals to forego social or recreational activities in order to use the drug. This can result in isolation and withdrawal from friends and loved ones.
Furthermore, using cannabis can lead to interpersonal conflicts. Your cannabis use may negatively impact your relationships, causing tension and disagreements with those close to you. It is important to recognize and address these conflicts to prevent further damage to your relationships.
Addiction can also interfere with your ability to fulfill obligations at work or at home. Cannabis use may impair your ability to perform well in your job or meet responsibilities at home. This can have long-term consequences and may even jeopardize your employment or personal relationships.
Risky Use
Engaging in risky behaviors as a result of cannabis use is another sign of addiction. This can include putting yourself in potentially dangerous situations in order to obtain or use cannabis. For example, driving under the influence or engaging in illegal activities to fund your drug use.
Continued use of cannabis despite experiencing negative physical and psychological effects is another indicator of addiction. While cannabis may initially provide pleasurable experiences, continued use can lead to negative consequences such as mood changes, memory problems, and impaired judgment.
Physical Dependence
Physical dependence is a common characteristic of addiction. When it comes to cannabis, developing tolerance is a sign of physical dependence. This means that over time, you may need to use more of the drug in order to achieve the same desired effect. This can be a dangerous cycle that can lead to increased cannabis use and potential harm to your overall well-being.
Another sign of physical dependence is experiencing withdrawal symptoms when you try to stop using cannabis. These symptoms can include insomnia, irritability, anxiety, depressed mood, and decreased appetite. It is important to seek professional help if you are experiencing withdrawal symptoms, as it can be challenging to quit cannabis on your own.
Risk Factors
Certain factors can increase a person's likelihood of developing cannabis use disorder or addiction. It is important to be aware of these risk factors in order to better understand your own relationship with cannabis.
Starting to Use the Drug as a Teen
One significant risk factor is starting to use cannabis as a teenager. Research has shown that the younger a person is when they begin using cannabis, the higher the risk of developing a cannabis use disorder. Teenagers' brains are still developing, and substance use during this crucial stage can have lasting impacts on cognitive function and decision-making.
Having Another Psychiatric Diagnosis
Having another psychiatric diagnosis, such as anxiety, depression, post-traumatic stress disorder, or attention deficit hyperactivity disorder, is associated with an increased risk of developing cannabis use disorder. Some individuals may use cannabis as a way to self-medicate and cope with their underlying mental health issues. However, using cannabis as a form of self-medication can lead to heavier use and increased risk of addiction.
Increased Risk with Heavier Use
The more frequently and heavily a person uses cannabis, the greater their risk of developing addiction. Using cannabis on a daily basis and in large amounts can make it difficult to avoid developing tolerance and experiencing withdrawal symptoms. While daily use does not automatically mean a person has a cannabis use disorder, it does increase the likelihood of addiction.
Addressing Underlying Psychiatric Issues
If you suspect that you may have a cannabis use disorder or are struggling with addiction, it is important to seek help and support. There are treatment options available that can help you address underlying psychiatric issues and develop healthier coping strategies.
While there are currently no medications specifically approved to treat cannabis use disorder, addiction psychiatrists may prescribe medications that can alleviate withdrawal symptoms. This can include medications that help with issues like insomnia or loss of appetite.
Therapy is also a key component of addressing addiction. Different types of therapy, such as motivational enhancement therapy and cognitive behavioral therapy, can help individuals develop coping strategies to deal with cravings and desires to use cannabis. Therapy can also address underlying psychiatric issues that may be contributing to substance use.
In conclusion, it is crucial to be aware of the signs of addiction when it comes to cannabis use. Loss of control, interpersonal consequences, risky use, and physical dependence are all indicators of addiction. Understanding the risk factors and seeking appropriate treatment and support can help individuals overcome addiction and lead healthier lives. Remember, you are not alone, and help is available.